An INDIAKA® cyclamen covered with a nice, home-made, felt plant cover is a charming, colourful and cheerful gift idea.
It's also quick and easy to make!
Other cool DIY activities
Cut out a square of felt.
The piece should be large enough to fully cover the flowerpot and extend a few centimetres beyond the rim of the pot.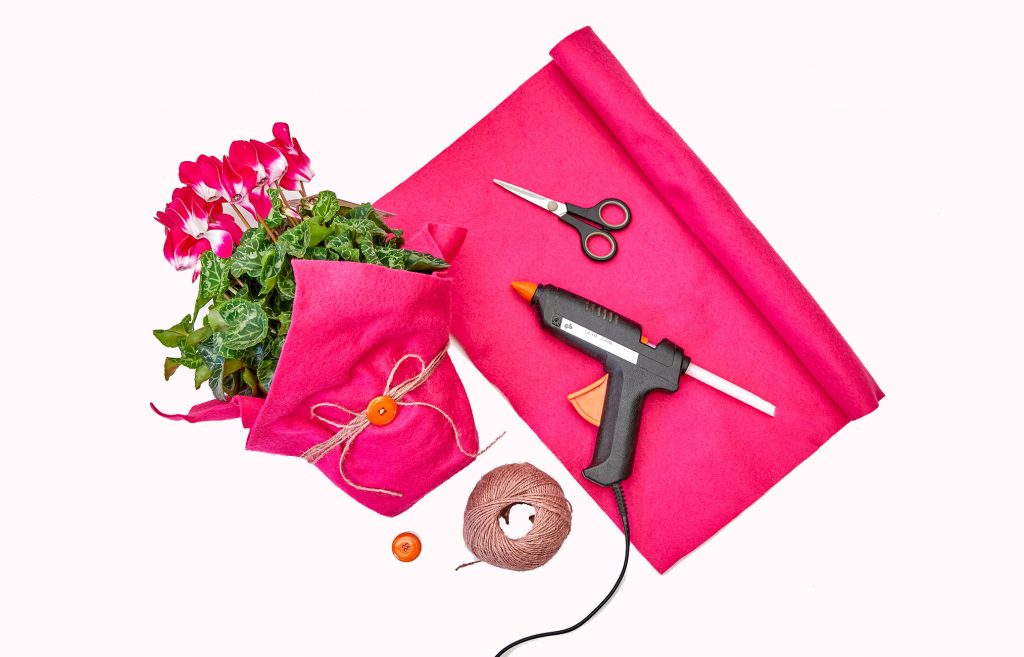 Place the flower pot in the middle of the piece of felt.
Fold the opposite corners of the fabric upwards so that the top edge of the pot is covered.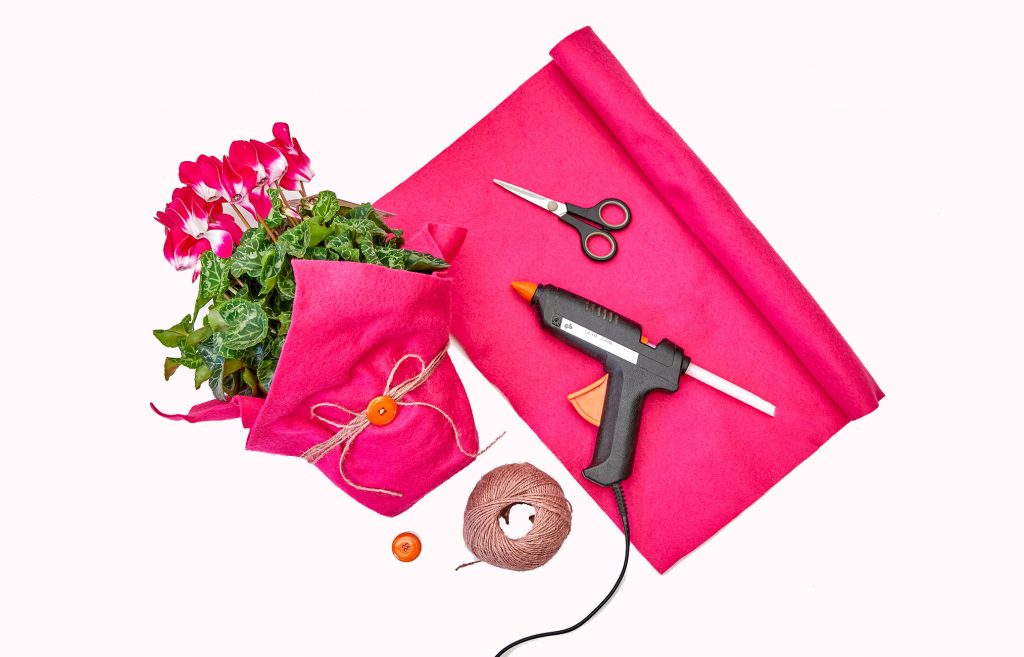 Tie the felt pot cover to the pot using the jute string. Wrap the string around the pot several times, then make a firm knot.
Stick the decorative button to the middle of the knot loop with hot glue.
And that's it, you're done!
Enjoying this Arts & Crafts activity?