A decorative flower pot for your cyclamen plants
Just apply a strip of double-sided adhesive tape halfway up a collection of jars/glass jars.
Then glue decorative sheets all around.
Then attach various ribbons and cords around the pots and attach pine cones to the ends.
Place the cyclamen (in their pot) inside the jars and fill the middle spaces with foam.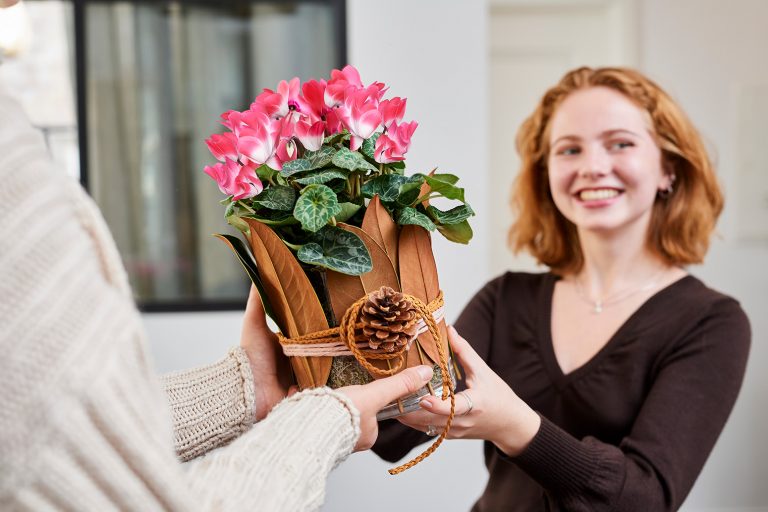 Placed in a bright place, without direct sun and at an ambient temperature between 16 and 20°C, the cyclamen will regularly produce new flowers from September to March. It will enhance your rooms with beautiful colors throughout the fall and winter.
Create your own designs and share them with the community !