Here is an easy, creative and perfect activity to do with kids on a rainy day:
make a decorated paper bag to place your INDIAKA® cyclamen.
You'll end up with a wonderful, personalised floral gift that the recipient will love! 
Draw the desired patterns in pencil on the drawing paper.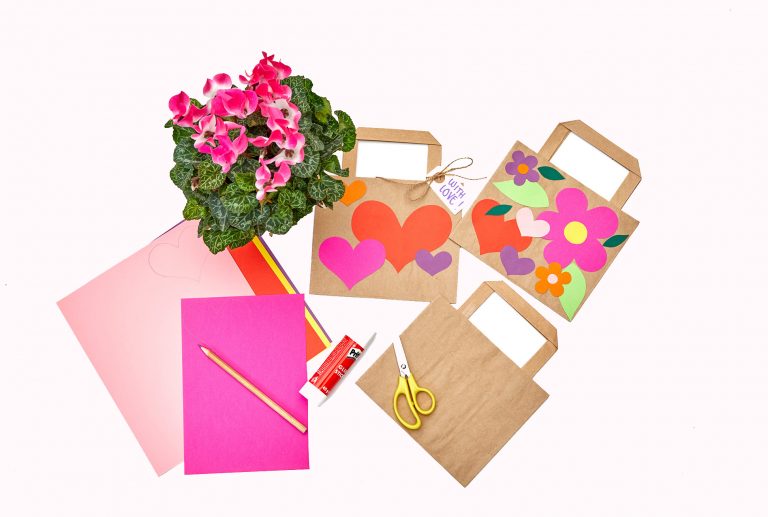 Cut them out and arrange them congruously on the paper bag.
Stick the paper cut-outs to the bag with glue and leave them to dry, then place the cyclamen inside the bag.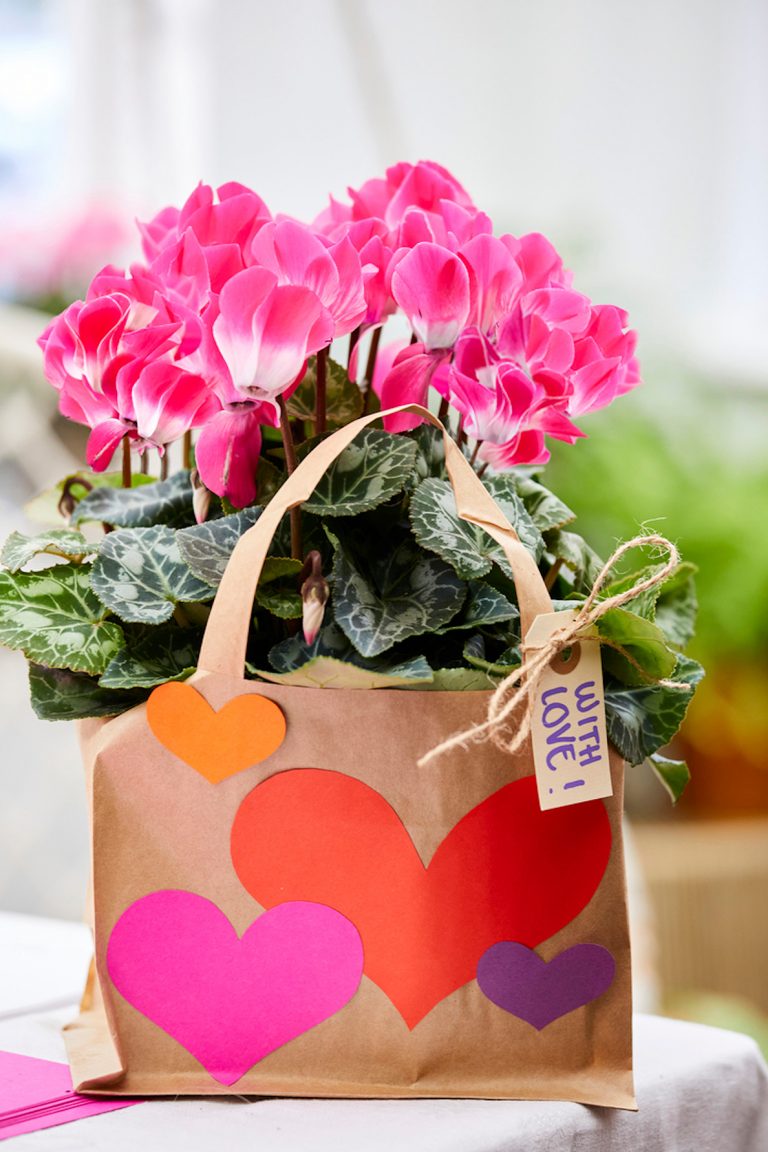 If you wish, you can personalise the gift by attaching a label with a few words.
And there you have it, the small, brightly coloured and flowery bag is ready to be given to someone as a gift.